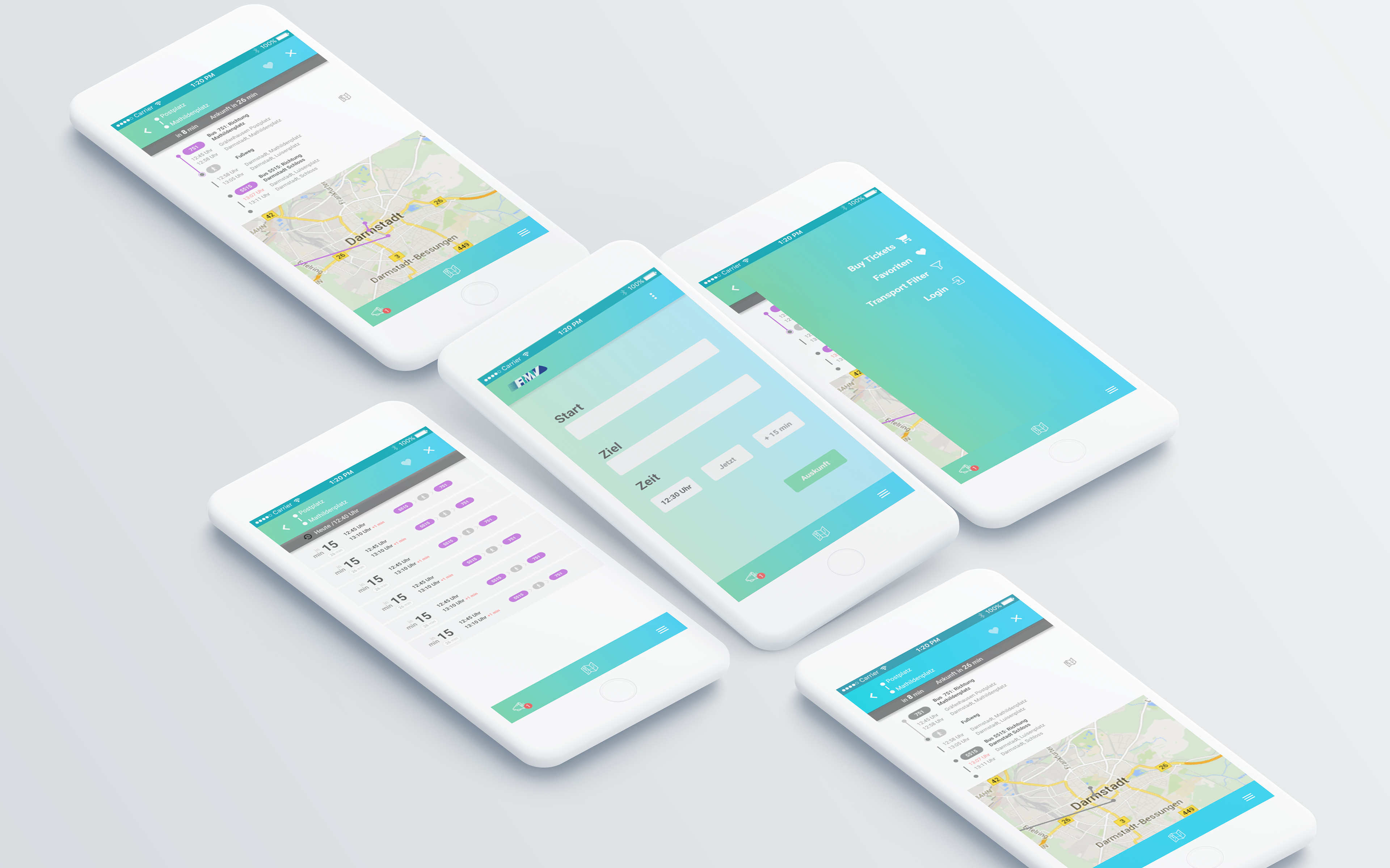 - Faster and quicker Information
- Friendly and light Design
- Everything important on one Screen
User Research, UX/ UI Design, Interactions
This popular Transportation App is one of my most used Apps on my Device. However I did a Redesign and decluttered and reorganised the Information Architecture as well as make it feel lighter and easier to use. You can find the old App in the App Store and try it out yourself.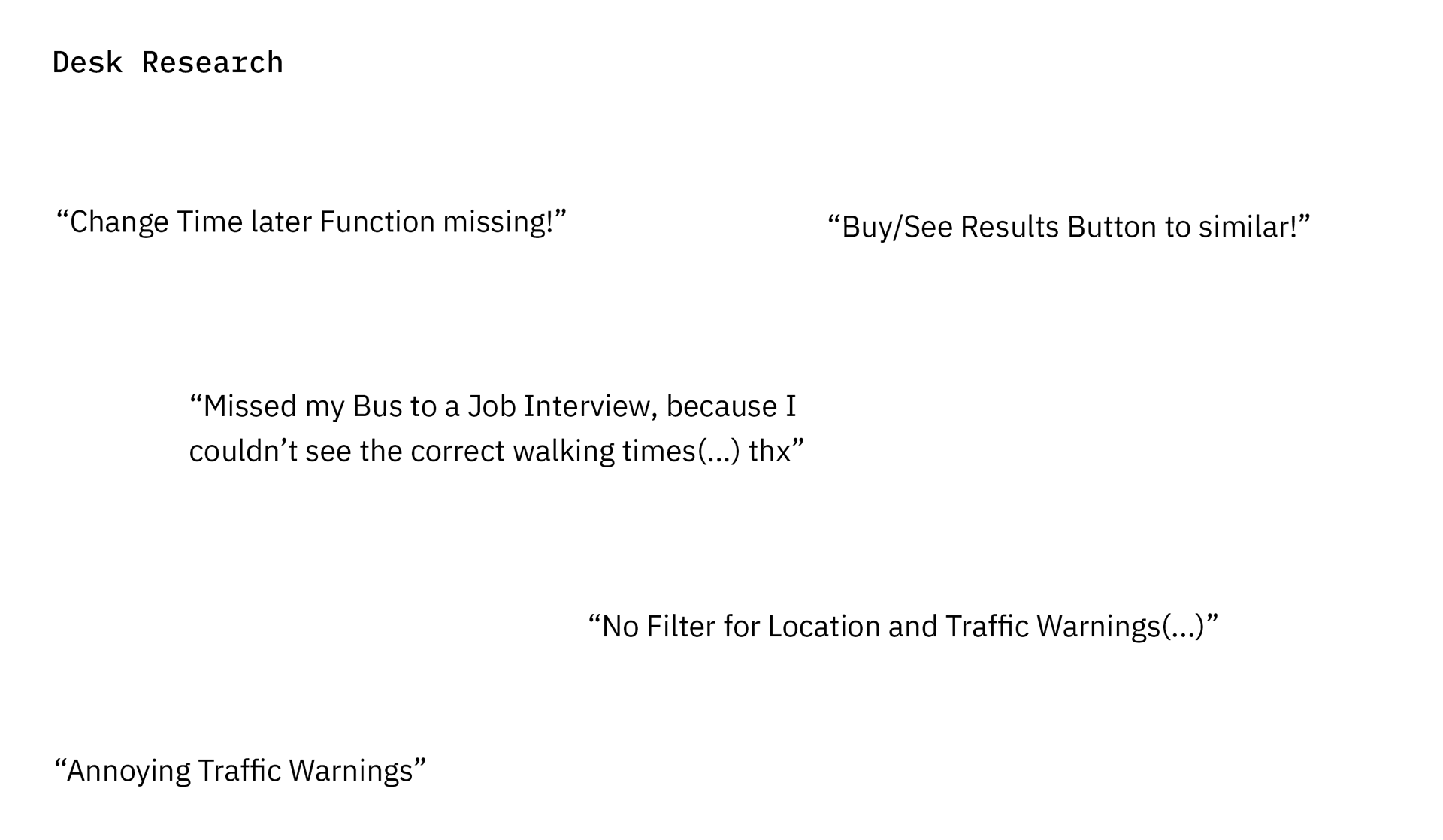 Value: Understand the Problems and hidden Needs of the Client and User.
Through my personal experience with the App I already knew from first hand what I would like 
to improve. But I did a Desk Research Deep Dive into the
User Feedbacks
from the App Store. 
I was really happy to find a lot of useful Information about the
User Behaviour and Problems
. 
I could have done also further Research like Interviews but in this Case I got enough quality Information out of the Reviews.

Value: Clarify the what, who, where, how, when and why.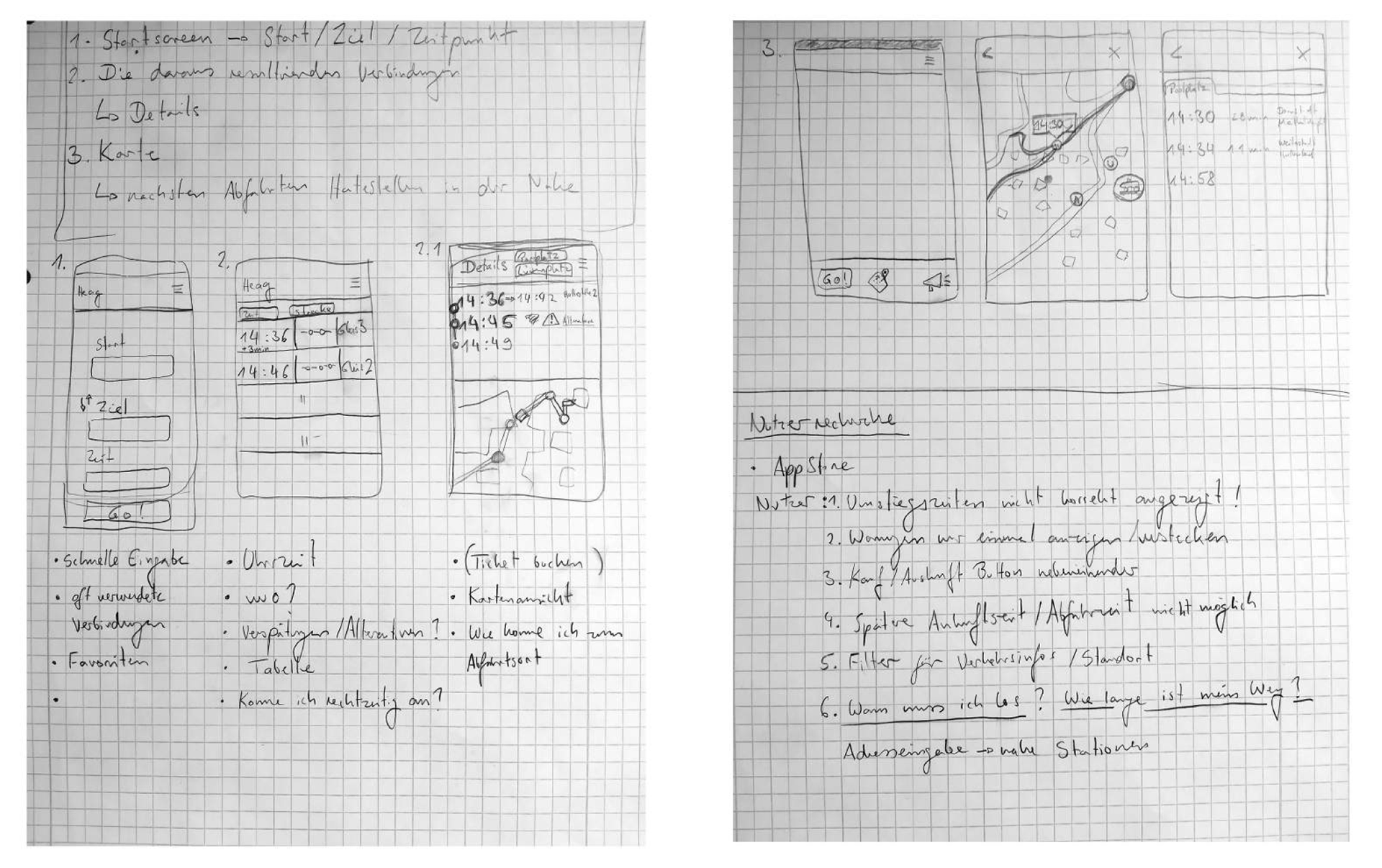 Through it was a personal Project I did it all in handwriting. I did take notes where I was unclear 
and try to make
first sketches
based on the Research i did.
This helps me to see the overall picture 
but also work out details which I would try out later. 
I didn't want to change the entire Appdesign. I included the
basic structure
and left the important 
Action Buttons where they are.
In case my Redesign would be implemented it would be easier for 
the User to Step by Step change the Design.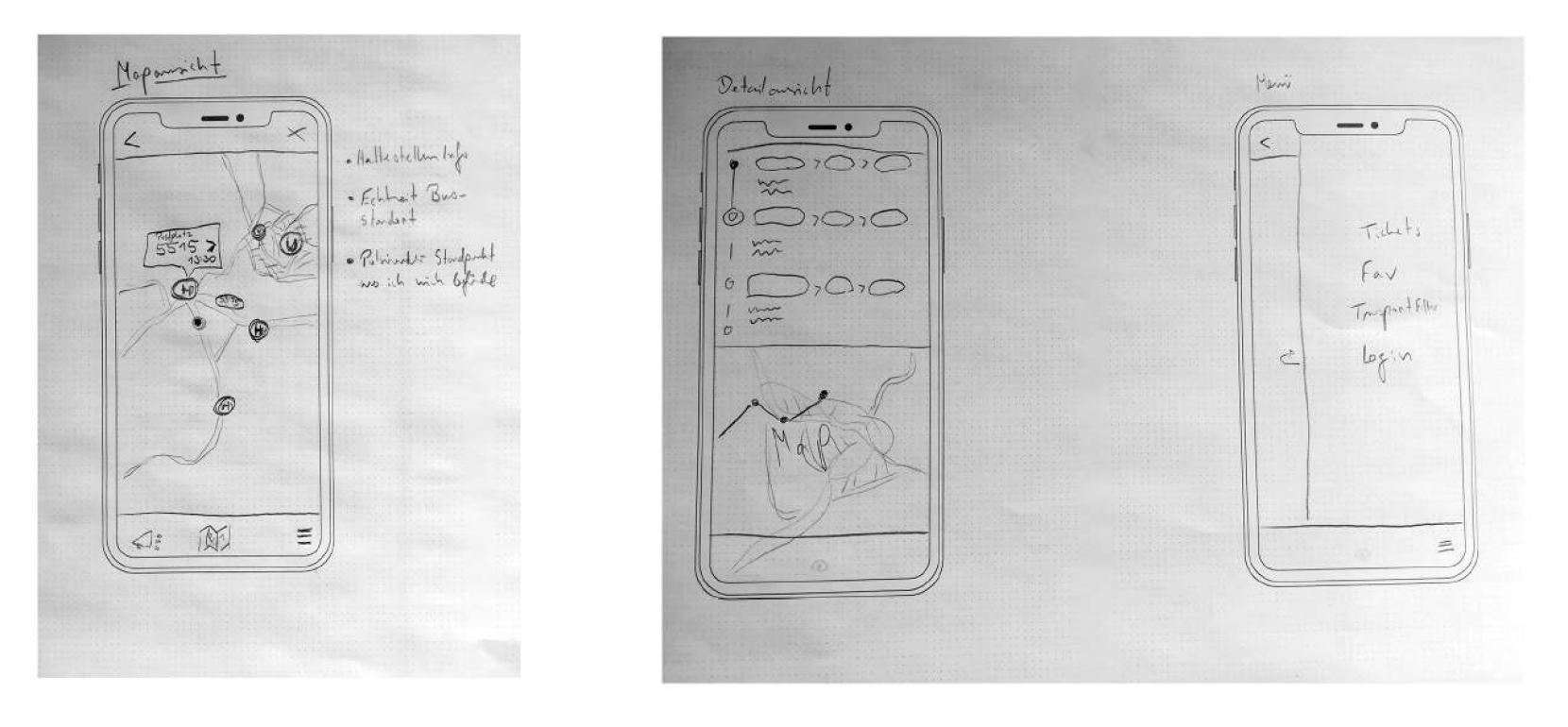 Value: To quickly test and iterate Idears.
I used
Balasamiq
and
Pen and Paper
to try out different Idears. One Idea was to Realtime Monitor, where the Bus is at the Mapdetail. This would allow the User to never get lost. I also wanted the least amount of clicks needed to see all my possiblities to travel.