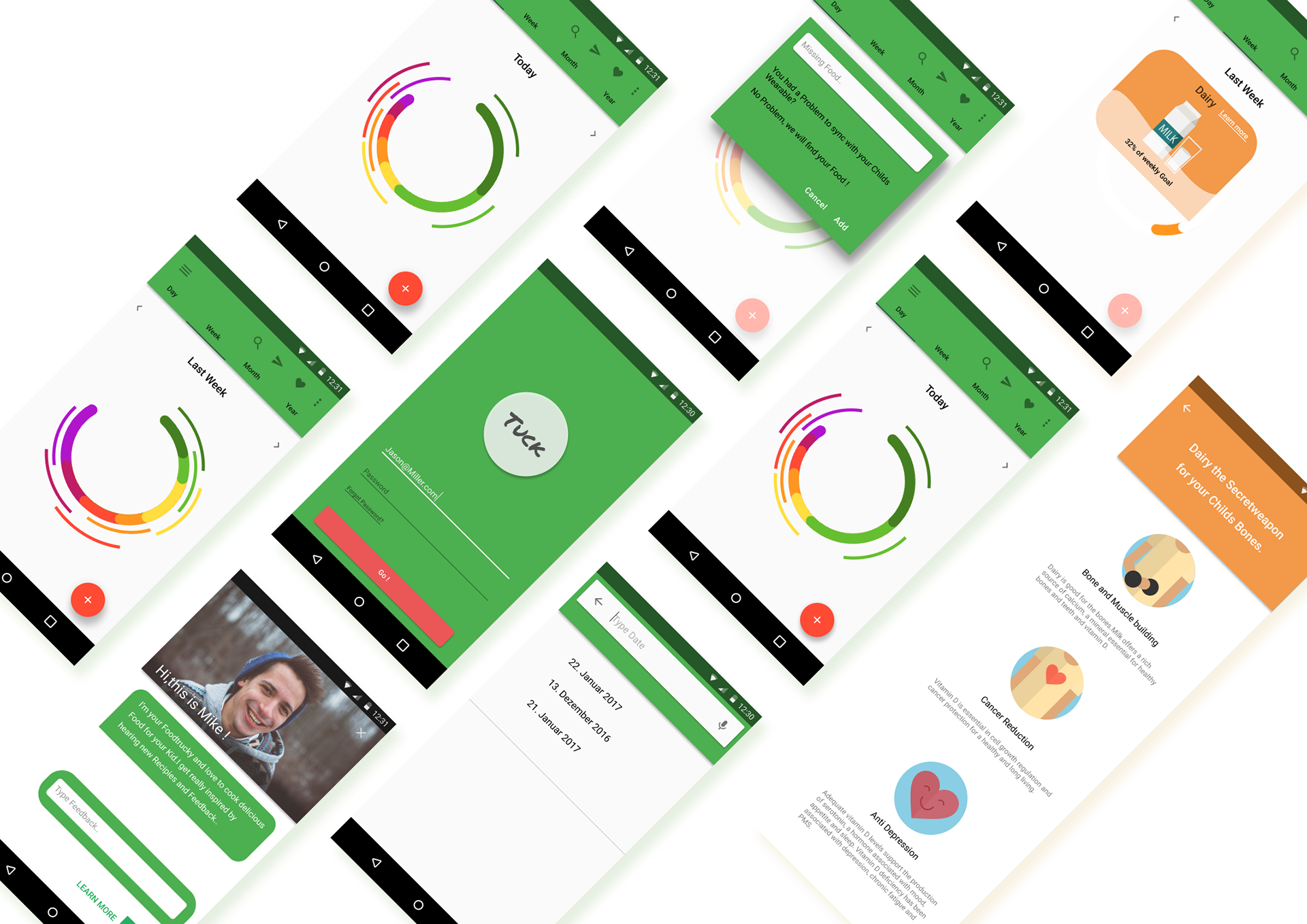 A Food truck App for Kids and their Parents to show daily available Meals as well as eating
habits and a messaging Feature.
Progress
The main user are kids and secondly their parents. The Interace should be easy to understand 
for kids and playful. There should also be the option for partents to easily find Information.
Outcome
By having the
colourful circle Diagram
in the Center, Parents can easily check the health
habits of their kids. By clicking on the different parts Information will be shown.